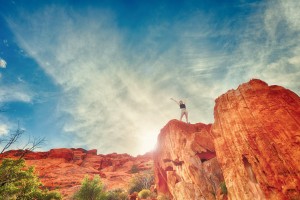 I was recently asked to write a chapter on Resiliency for an anthology book to be published some time in 2017. I thought I would share a bit of it with you as it is a very important topic. Its still in draft form but I hope it gives yo something to think about.
Developing resiliency is a critical life skill that builds upon itself over a lifetime. If a person is constantly spoon-fed and coddled then their resiliency muscle will be weak. As the saying goes, tough times don't last but tough people do! So how does one develop resiliency? The first step is connecting with the fact that you have control of your actions. It is you and only you who have the power and responsibility to create the life you want by choosing how you will respond to life's circumstances.
There is power in understanding there are many options to any given situation and it is your responsibility to pick the action that will create the most positive outcome for yourself and those around you. A great way to develop this aspect of resiliency is to practice looking at a situation from many different vantage points. This is often called Holographic Thinking. Practicing this kind of thinking enables a person to see multiple perspectives at once. We see the situation as a whole, as well as seeing the sum of its parts by incorporating intuition, emotional awareness, experience, knowledge and logic. This thinking yields the greatest chance for success.
I have a client who loves the movie Legally Blonde. The main character Elle Woods is a spunky blonde sorority queen who embodies fighting for what is right, staying true to your self, and defeating the odds. When my client gets stuck thinking in one way or doesn't see she has options I ask, "What would Elle do?" and that immediately opens her mind up to other possibilities.
Who do you admire? When you get stuck thinking you don't have options ask yourself what that person would do. This is a step towards Holographic Thinking. I often ask myself, "What would Mary Poppins do?"
Don't forget that you were given this life because you are strong enough to live it. So live it big, live it bold, and with a spoon full of sugar!